Widen The Ladder Soft Jaws For Chuck
Product Detail
Product Tags

First, CNC machining clamping mechanism or other parts shall not affect the feed, processing parts should be opened. Some components such as fixtures are required not to interfere with the tool path after clamping the workpiece.
Two, to ensure that there is no deformation after clamping.
Three, convenient loading and unloading, short auxiliary time.
Four, can be considered at the same time clamping several workpiece CNC lathe processing.
Five, the fixture structure should be as simple as possible.
Six, the fixture should facilitate the positioning connection between the machine table and the workpiece positioning surface.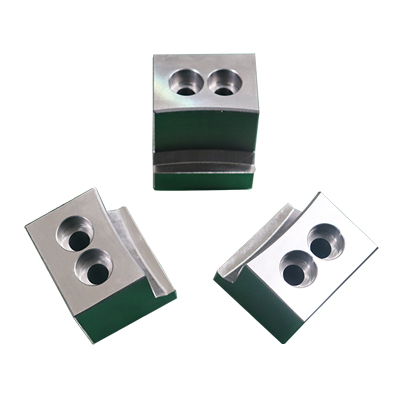 Electronic parts and other hardware processing, the appearance of these mechanical parts is also a complex structure, so with the help of CNC lathe processing can produce some good precision parts to meet the production needs of these industries. And the fixture is a CNC machine tool parts, next, we will take a look at the CNC lathe processing requirements and fixture.

| | |
| --- | --- |
| Origin | Jiangsu, China |
| Suitable machine | Precision milling machine |
| Material | High quality steel |
| Treatment | Vacuum heat treatment |
| Application | CNC lathe machine, machining center, various precision machine tools |
| Usage | Versatile |
| Features | High precision |

Our company's commitment:
1. Reply to customer inquiry within 24 hours.
2. We will carefully check before shipment, and choose strong packaging and transportation mode suitable for your company to ensure that there will be no damage during transportation.
3. Once you have quality problems, you can contact us at any time, and we will actively help you deal with them.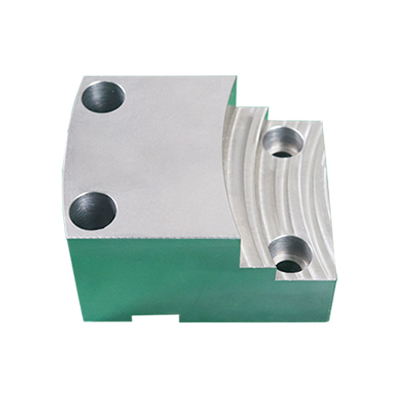 ---
Previous:
Long Like The Ladder Of Soft Jaws Support Non-standard Customized Selection Of High-quality Steel Manufacturers Supply Reliable Quality, Convenient Operation And Strong Clamping
Next:
Non – Standard Pie Jaws
---